Harmony Day 2023
Posted by Thomas More College on 29 May 2023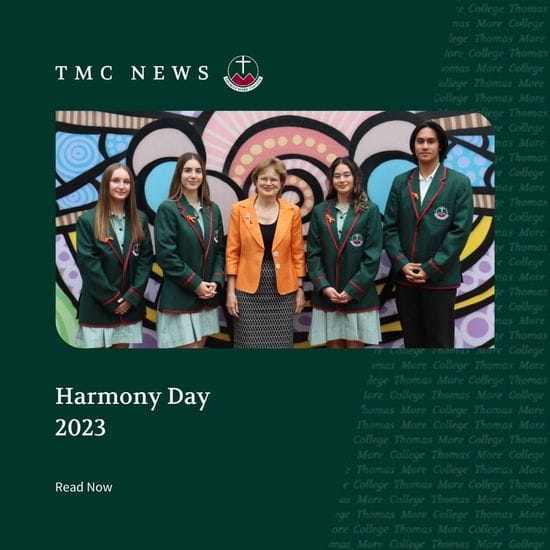 At Thomas More College, we are incredibly fortunate to have 62+ different cultures represented within our college community.
This year we were honored with the presence of Her Excellency, the Honorable Frances Adamson AC, Governor of South Australia, to celebrate Harmony Day with us.
Her Excellency addressed our Year 12 students with a tailored speech about aiming for maximum participation in society, and being open to opportunities that present themselves, as they journey through all stages of life. We were then treated to a beautiful traditional Afghan dance, performed by three of our students, who opened the festivities for the day.
As we travelled into the courtyard, we were treated to performances from our friends Adelaide African Beats, and Grand Master Leong, amongst the many unique stalls prepared by our students that proudly showcased their cultural backgrounds. This created such a wonderful atmosphere, where crowd participation was encouraged... It is not everyday, you get to dance with the Governor!
Harmony Day is one of our favourite events on our TMC calendar, as we get to celebrate our college's uniqueness of breadth, depth, diversity and excellence. It was made even more special with the opportunity to show such significant members of our society, we are the school of choice in the area for many reasons, and this event only highlights the spirit of TMC, where everyone belongs.
Author:
Thomas More College