Junior Educational Transition interviews
Posted by Thomas More College on 25 August 2020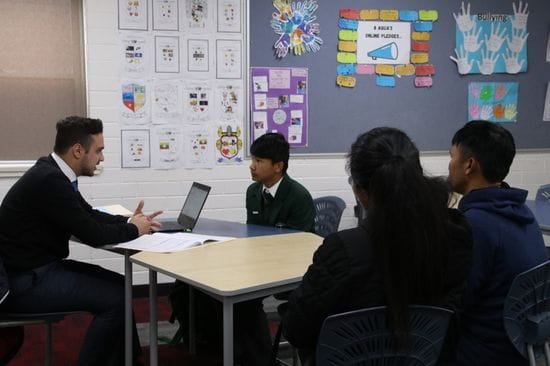 Today is our second annual Junior Education Transition Interviews, for students in Years 7,8 and 9. Hosted by the Wellbeing Mentor, the J.E.T. Interview is led by the student, who presents a summary of their growth as a T-Shaped learner.
The J.E.T. process Is designed to promote student agency, supporting them to reflect on how they are demonstrating the Learner Behaviours and Wellbeing Values. Students present work they are proud of, evidencing their capabilities as a learner. The Year 9 process is unique and is designed to facilitate the significant transition from the Middle School to the Senior School. The 360 review provides students with valuable feedback from parents, teachers and peers which supports their self-reflection and presentation.
We would like to thank all of our Middle School parents/carers for connecting with us in this process and taking the time to join us here at the College to support your child in taking ownership of their journey as a learner.
Author:
Thomas More College