SACE 'We are More' Learner Profile Campaign
Posted by Lacey Hutter on 23 June 2023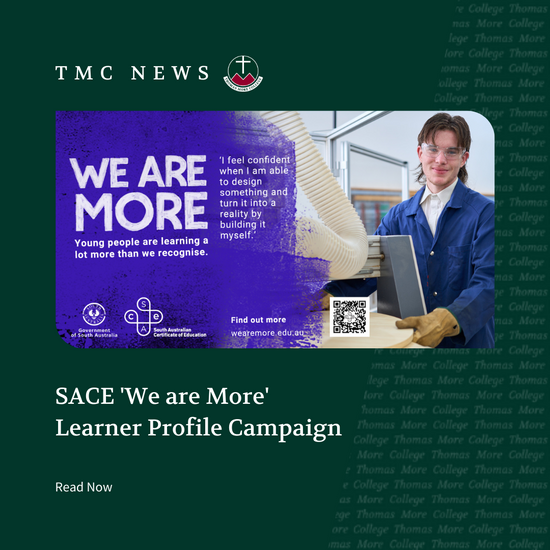 Last year I was lucky enough to work with SACE on their Learner Profile Pilot, developing tools that would assess students on a suite of capabilities, formally recognising the depth and breadth of skills of young people today. Now, they want to share the vision with the broader community.
I am so thrilled to share the #WeAreMore' SACE campaign is live on www.wearemore.edu.au in which six Thomas More College, Salisbury Downs students have been showcased for their skills and capabilities outside of the traditional classroom. Amongst the six students are business owners, music producers and photographers… you can read more about their varied skills on the website.

As SACE have put it, "Every young person in any school stands to benefit from a formal way to recognise their learning success." I am so proud of the way our students represent our College and wider community. The direction of education is exciting and our young people have so much to offer. It is time we formally recognise it.